Office of the Superintendent
November 18, 2022
Dear Rich Township Families,
As a reminder, we will not be in session beginning Monday, November 21, for our Fall Break. Our students and staff have been working hard since the beginning of the school year, and this is the time to rest, recharge, and get ready to end the semester on a high note.
Read more to learn important information regarding picture day, COVID-19 testing and more. Please read the following communication in its entirety for additional updates.
Click here to watch the weekly video message.
Yearbook Picture Day
Picture day for freshmen through juniors will take place on Thursday, December 1, at the Fine Arts and Communications campus and Friday, December 2, at the STEM campus, during PE classes. Senior cap & gown photos are scheduled for Thursday, February 2. More details regarding senior photos are forthcoming.
Order Yearbook Pictures Online NOW!
Order Form - Fine Arts and Communications
Communications
To assist in learning more about the Communications Department and assist in navigating the multiple ways we communicate, we have provided a presentation for our families to use in this process. We have also provided a link to a digital suggestion box for our stakeholders to provide us with feedback.
Daily Announcements
To stay up to date with all the great things that we are doing for our scholars, please access the daily announcement here.
COVID-19 Testing
As the winter season quickly approaches, we have renewed our partnership with MedLab to help us with regular COVID-19 PCR testing. Please use the link below to give consent and register your Rich Township High School student to be tested. Please make sure to have your state-issued ID and insurance card available when completing the form.
Click here for the MedLab Consent Form
Winter Season Home Game Protocols
Our winter sports season has started, so we wanted to provide you with our home game protocols. Please reference the link below to learn more about the expectations when attending our home events.
Night School
This year's night school program began on November 1. A schedule of classes can be found here. If you have any questions about the program, please reach out to your student's guidance counselor.
School Fee Waivers
Any student in need of assistance with a fee waiver for general school fees, gym uniforms and scheduled driver's education classes must fill out a Fee Waiver Application at the beginning of each school year.
It is important not to delay in submitting an application. Fee waiver applications will be accepted until December 23, 2022. If you do not apply and receive approval based on family income, all fees will be due and payable in full. There will be no adjustments made after December 23 of the current year. In addition, no adjustments are made for prior years, in addition to, when a student graduates or moves to another district.
Use one form for all the children in your family that attend Rich Township HS District 227. All sections of the fee waiver form must be completed. Incomplete forms with missing information will not be processed.
Completed application should be returned to the District Cashier, Mishael Sherley. For more information, you can contact Ms. Sherley at (708) 679-5631.
Student IDs
Students are expected to arrive to school with their ID daily and to wear it around their neck with a lanyard. If an ID card, plastic sleeve or lanyard is lost, defaced or damaged, the student may be responsible for purchasing a replacement. The first two times that a student loses their ID, it will be replaced for free. After two replacement IDs have been issued to the student, the student will be responsible for paying a $10.00 replacement fee. ID cards cannot have holes punched in them to fit on a lanyard or other carrying device.
Costs:
First (2) ID cards = FREE

3rd ID card = $10

Plastic sleeves & lanyards = $1
PLEASE NOTE: Replacement ID cards are automatically billed to the student's school account. These charges can add up quickly. Please be aware of this issue and it is suggested that parents check their student's accounts monthly at myschoolbucks.com for any new charges and balances due in order to avoid financial surprises and to help control student purchasing of ID cards.
How To Create a MySchoolBucks Account:
To create an account – go to www.myschoolbucks.com
Select sign up for free

Select state

Select school district –Rich Township High School District 227

Complete your account information

Select create account

To find your student, select "Rich Township High School", do not select a campus

Enter your date of birth, do not enter your student's ID number

Once your student has been found you can select invoices
Food Service
NEW INFORMATION ON PANDEMIC-EBT BENEFITS FOR SUMMER 2022:
The Illinois Department of Human Services has issued the P-EBT benefits for Summer 2022. Students enrolled in Rich Township HS District 227 in May and June 2022 are eligible for the summer benefits. All Freshman and Newly Enrolled students will be issued benefits based on the school where they were enrolled in during May and June of last school year, not Rich Township District 227. Any questions about benefits for Freshman or Newly Enrolled students should be referred back to the previous school attended. Below is a link to the most current information and guidance on the program.
Click here for complete P-EBT guidance for issuance.
FREE BREAKFAST AND LUNCH FOR ALL STUDENTS:
All Rich Township District 227 students receive one free breakfast and one free lunch daily under the Community Eligibility Provision (CEP). There are NO meal applications to fill out and all students, regardless of their family income, are eligible to receive free meals daily at school. Please encourage your student(s) to participate in the free meal program in order to be fueled up for learning while providing support to the school nutrition program!
PURCHASING EXTRA ITEMS:
Students can also deposit money in their meal accounts for second helpings and ala carte purchase of food and snacks. Deposits can be made online by creating an account at myschoolbucks.com, or in person with cash or a check in the cafeteria at breakfast time.
ID CARDS REQUIRED AT ALL TIMES:
In our effort to support the District's ID Policy, and to ensure that students are not receiving multiple free meals each day, the food service department uses a Point of Sale (POS) system for tracking meals and additional ala carte purchases. This requires scanning student ID cards at the serving lines for free breakfast and lunch. We also scan ID cards for purchases at the Marketplace Snack Bar and for extra food purchases in the serving lines.
AT BOTH THE STEM CAMPUS AND THE FINE ARTS AND COMMUNICATIONS CAMPUS ALL STUDENTS ARE REQUIRED TO PRESENT AN ID CARD AT TIME OF SERVICE FOR BREAKFAST AND LUNCH. NO EXCEPTIONS. NO TEMPORARY ID's ARE ISSUED, THEY MUST PURCHASE A NEW ID AT THE COST OF $10 EACH IF THEY DO NOT HAVE THEIR ID CARD WITH THEM.
If you should have any questions or concerns, please contact Betsy Williams, Food Service Coordinator at 708-679-5728.
Transportation
The district has partnered with Illinois School Bus to offer GPS tracking on the morning pick-up routes. The program is called Ride 360. This portal allows parents and students to access their own secure data for bus stop location, route, and pick-up time.
Traversa Ride 360 mobile app is available on Android and iOS. The portal is live for Rich Township High School District 227. A download link for the app and instructional guide on how to link your student can be found below:
Download Traversa Ride 360 for iPhone (App Store)
Download Traversa Ride 360 for Android (Google Play)
Parent/Guardian Guide for Ride 360
We are aware of the overcrowding on our Late Start Wednesday morning and afternoon runs. We are working with our transportation provider to ensure that the drivers are notifying any students that they will return if their bus is overcrowded.
Also, on Monday, Tuesday, Thursday, and Friday, if any freshmen or sophomore student misses their bus, there are additional buses that make runs to pick up our junior and senior students. The freshmen and sophomores can catch these buses if they have missed their bus in the morning. You will need to notify the attendance office at your student's home campus if this has occurred.
All routing information is located on the Transportation webpage. Below is the contact information for each campus's attendance clerk.
Fine Arts and Communications Campus
Please call (708) 679-3007 or (708) 679-3230 for reporting absences.
STEM Campus
Please call (708) 679-5818 or (708) 679-5814 for reporting absences.
Please make sure you are monitoring the Transportation portion of the website for all updated routing information.
Transportation Notifications
If you are not getting transportation notifications, please forward your preferred method of contact (email or text) to the transportation department at transporation@rich227.org
Thank you for taking the time to read this important information. Feel free to reach out to the appropriate person if you have additional questions.
You may also follow us on social media:
Your continued support of Rich Township High School District 227 is appreciated and vital to ensure student success.
Respectfully,
Dr. Johnnie Thomas
Superintendent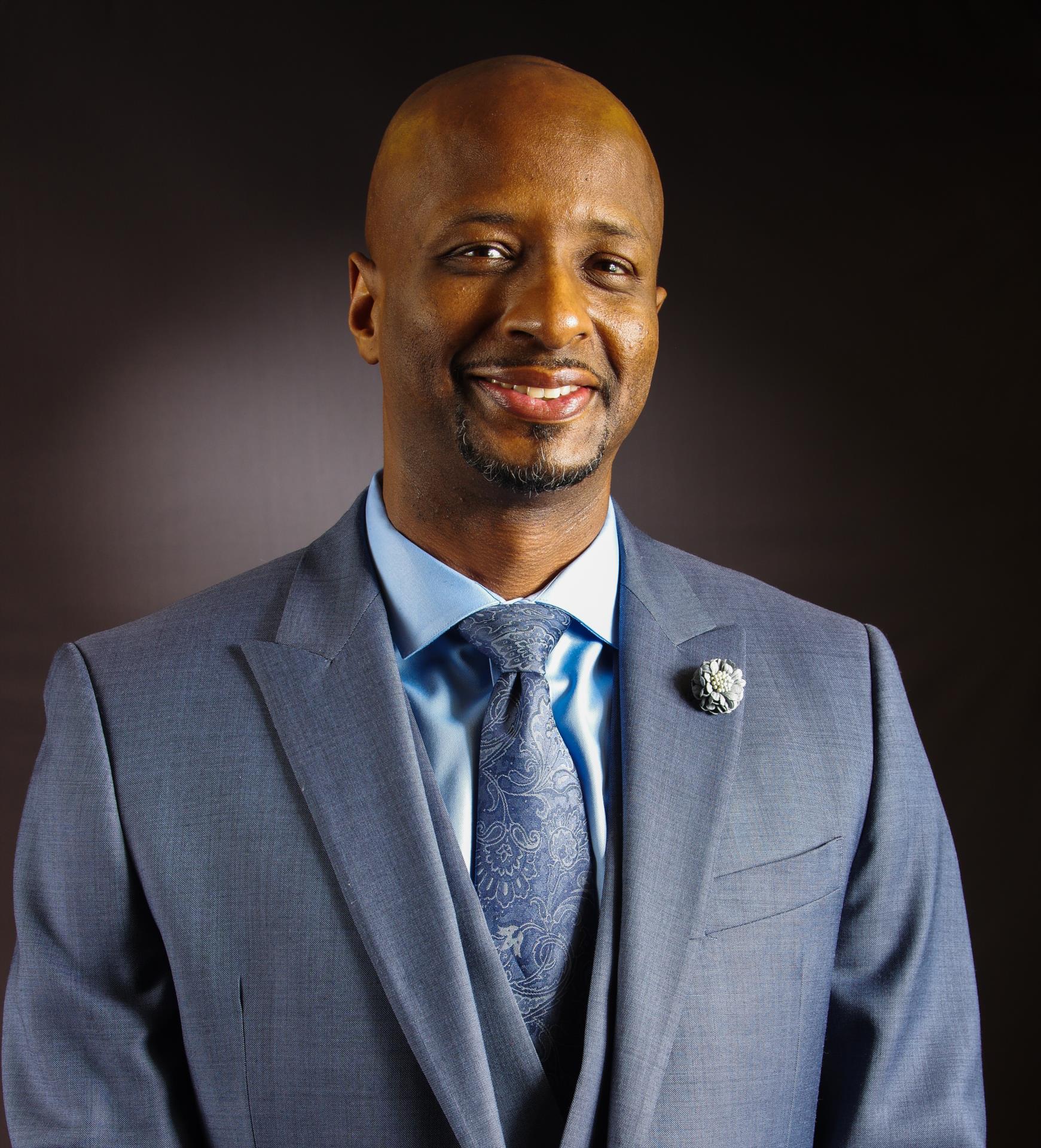 Superintendent
Office 708-679-5737
Cell 773-599-0331
Twitter: @DrJohnnieThomas
Executive Assistant to Superintendent
708-679-5737