Office of the Superintendent
March 24, 2023
Dear Rich Township Families,
Spring officially started this week, and as a season, is a time of renewal, growth, and fresh starts. We are quickly approaching the end of the semester, and I hope you use this time intentionally to recharge as we close out the school year. We're almost there!
Read more to learn important information regarding our Parent University, course selection, and more. Please read the following communication in its entirety for additional updates.
Click here to watch the weekly video message.
Parent University
We will be hosting our third Parent University on Saturday, April 1, from 9 am-noon at the STEM Campus. The theme is Ready to Work!

Parents will engage in sessions that focus on providing career opportunities and job assistance skills for adults who are out of work, under-employed, looking to build work skills, or advancing their job search. Continental breakfast and lunch will be provided.
Future Ready Celebration
The Future Ready celebration will honor and recognize all graduating senior students who have earned college credit through the following programs: Advanced Placement, Dual Credit, and Dual Enrollment. The event will take place April 26, 2023 at the Tinley Park Convention Center, located at 18451 Convention Center Drive in Tinley Park, Illinois.
The event is scheduled from 6:00 p.m. to 7:30 p.m. and will feature student performances, a guest speaker, and students will receive a special graduation cord.
All eligible scholars have received a letter in their emails. If you have any questions, please feel free to contact, Ana Zambrano at 708-679-5872.
Course Selection Update
Rich Township is committed to providing all students access and opportunities to our accelerated coursework. Board Policy 6:135 Accelerated Placement Program specifically states that "by the fall of 2023, the automatic enrollment in the following school term, of a student into the next most rigorous level of advanced coursed work offered by the high school if the student meets or exceeds State standards in English language arts, mathematics or science."
You may see that your child has been chosen to take one of our accelerated courses due to their October 2022 PSAT assessment. We are excited to offer these advanced offerings to more students for the upcoming school year. Students and
families can review their Class Registration page in Power School or reach out to their counselor to see any updates to their course selections for next school year.
Girl Talk
We are continuing to recruit speakers for our Girl Talk speaker series for our female scholars.
Graduation Information
As a reminder, graduation information has been posted on the district website and can be viewed here. For more questions regarding graduation, please reach out to the Senior Class Sponsors.
Senior Class Sponsors
STEM: Debra Wright, dwright@rich227.org or Sharon Edwards, sedwards@rich227.org
Fine Arts & Communications: Kath Brown, kbrown@rich227.org
Seniors who have not yet submitted confirmation of Cap and Gown size must do so immediately. Preliminary orders have been submitted despite several hundred missing seniors. Please do not delay and risk not having the proper fitting Cap and Gown delivered in time for graduation.
Click here to submit your Cap & Gown size
Prom Tickets Purchases
At the end of the first semester, we posted our Prom 2023 information. Click here to view the informational letter. We want to remind families that any juniors or seniors wishing to purchase Prom tickets must have all of their student fees paid in full.
Meningococcal Vaccination for the Class of 2024
In preparation for the 2023-24 school year, juniors can receive the meningococcal vaccination after their 16th birthday. This is a requirement by Illinois State Law for incoming seniors.
Communications
To assist in learning more about the Communications Department and navigating the multiple ways we communicate, below is a presentation for our families to use in this process, as well as a link to a digital suggestion box for our stakeholders to provide us with feedback.
Daily Announcements
To stay up to date with all the great things that we are doing for our scholars, please access the daily announcement here.
Student IDs
Students are expected to arrive to school with their ID daily and to wear it around their neck with a lanyard. If an ID card, plastic sleeve or lanyard is lost, defaced or damaged, the student may be responsible for purchasing a replacement. The first two times that a student loses their ID, it will be replaced for free. After two replacement IDs have been issued to the student, the student will be responsible for paying a $10.00 replacement fee. ID cards cannot have holes punched in them to fit on a lanyard or other carrying device.
Costs:
First (2) ID cards = FREE
3rd ID card = $10
Plastic sleeves & lanyards = $1
PLEASE NOTE: Replacement ID cards are automatically billed to the student's school account. These charges can add up quickly. Please be aware of this issue and it is suggested that parents check their student's accounts monthly at myschoolbucks.com for any new charges and balances due in order to avoid financial surprises and to help control student purchasing of ID cards.
How To Create a MySchoolBucks Account:
To create an account – go to www.myschoolbucks.com
Select sign up for free

Select state

Select school district –Rich Township High School District 227

Complete your account information

Select create account

To find your student, select "Rich Township High School", do not select a campus

Enter your date of birth, do not enter your student's ID number

Once your student has been found you can select invoices
Food Service
FREE BREAKFAST AND LUNCH FOR ALL STUDENTS:
All Rich Township District 227 students receive one free breakfast and one free lunch daily under the Community Eligibility Provision (CEP). There are NO meal applications to fill out and all students, regardless of their family income, are eligible to receive free meals daily at school. Please encourage your student(s) to participate in the free meal program in order to be fueled up for learning while providing support to the school nutrition program!
PURCHASING EXTRA ITEMS:
Students can also deposit money in their meal accounts for second helpings and ala carte purchase of food and snacks. Deposits can be made online by creating an account at myschoolbucks.com, or in person with cash or a check in the cafeteria at breakfast time.
ID CARDS REQUIRED AT ALL TIMES:
In our effort to support the District's ID Policy, and to ensure that students are not receiving multiple free meals each day, the food service department uses a Point of Sale (POS) system for tracking meals and additional ala carte purchases. This requires scanning student ID cards at the serving lines for free breakfast and lunch. We also scan ID cards for purchases at the Marketplace Snack Bar and for extra food purchases in the serving lines.
AT BOTH THE STEM CAMPUS AND THE FINE ARTS AND COMMUNICATIONS CAMPUS ALL STUDENTS ARE REQUIRED TO PRESENT AN ID CARD AT TIME OF SERVICE FOR BREAKFAST AND LUNCH. NO EXCEPTIONS. NO TEMPORARY ID's ARE ISSUED, THEY MUST PURCHASE A NEW ID AT THE COST OF $10 EACH IF THEY DO NOT HAVE THEIR ID CARD WITH THEM.
If you should have any questions or concerns, please contact Betsy Williams, Food Service Coordinator at 708-679-5728.
Transportation
The district has partnered with Illinois School Bus to offer GPS tracking on the morning pick-up routes. The program is called Ride 360. This portal allows parents and students to access their own secure data for bus stop location, route, and pick-up time.
Traversa Ride 360 mobile app is available on Android and iOS. The portal is live for Rich Township High School District 227. A download link for the app and instructional guide on how to link your student can be found below:
Download Traversa Ride 360 for iPhone (App Store)
Download Traversa Ride 360 for Android (Google Play)
Parent/Guardian Guide for Ride 360
We are aware of the overcrowding on our Late Start Wednesday morning and afternoon runs. We are working with our transportation provider to ensure that the drivers are notifying any students that they will return if their bus is overcrowded.
Also, on Monday, Tuesday, Thursday, and Friday, if any freshmen or sophomore student misses their bus, there are additional buses that make runs to pick up our junior and senior students. The freshmen and sophomores can catch these buses if they have missed their bus in the morning. You will need to notify the attendance office at your student's home campus if this has occurred.
All routing information is located on the Transportation webpage. Below is the contact information for each campus's attendance clerk.
Fine Arts and Communications Campus
For assistance and reporting issues with routing information, please contact (708) 679-3030.
Please call (708) 679-3007 or (708) 679-3230 for reporting absences.
STEM Campus
For assistance and reporting issues with routing information, please contact (708) 679-5793.
Please call (708) 679-5818 or (708) 679-5814 for assistance.
Please make sure you are monitoring the Transportation portion of the website for all updated routing information.
Transportation Notifications
If you are not getting transportation notifications, please forward your preferred method of contact (email or text) to the transportation department at transporation@rich227.org
Thank you for taking the time to read this important information. Feel free to reach out to the appropriate person if you have additional questions.
You may also follow us on social media:
· Facebook: @District227 @richtownshiphs
· Twitter: @DrJohnnieThomas @richtownshiphs
· Instagram: @district227_ @richtownshiphs
· Superintendent's Message on our district website: https://www.rich227.org/page/superintendents-message
Your continued support of Rich Township High School District 227 is appreciated and vital to ensure student success.
Respectfully,
Dr. Johnnie Thomas
Superintendent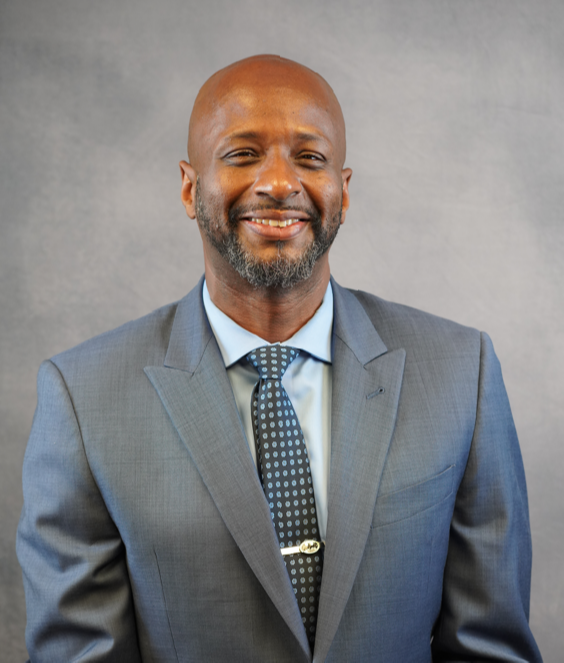 Superintendent
Office 708-679-5737
Cell 773-599-0331
Twitter: @DrJohnnieThomas
Executive Assistant to Superintendent
708-679-5737