Office of the Superintendent
September 29, 2023
Dear Rich Township Families,
We would like to remind you that the Medical Compliance Exclusion Date is rapidly approaching October 15th. It is imperative for the parents of Freshman students to ensure that a current physical is on file, and parents of Senior students must have updated immunization records on file.
Failure to comply will result in necessary follow-ups; if your child is non-compliant, you will be receiving an email, a letter, and a phone call as a reminder to submit the required documents promptly.
For any questions or concerns regarding medical compliance or if you need information on what is needed, please contact the school nurse at the respective campus your child attends.
Dr. Chapman – Fine Arts & Communication Campus
Ms. Alexander – STEM Campus
Read more to learn important information regarding All School Testing, Career Fairs, and more. Please read the following communication in its entirety for additional updates.
Click here to watch the weekly video message.
Home Game Protocols
Gear up for today's, Friday, September 29th Homecoming Football Game against Kankakee. Before joining the enthusiastic crowd, please familiarize yourself with our home game protocols. It's our goal to ensure that everyone enjoys the game safely and responsibly.
Click here to review these guidelines and our parking lot overflow plan in this week's email update.
Career Fair
Join us for our annual Career Fair on Thursday, October 5th, at the Fine Arts and Communication campus, and on Friday, October 6th, at the STEM campus. We look forward to showcasing and connecting with the various opportunities on both days!
All School Testing
On Wednesday, October 11, 2023, Rich Township High School will be hosting an All School Testing Day. THIS IS STILL A LATE START WEDNESDAY. Our 9th-grade students will
take the PSAT 8/9, while those in grades 10 through 12 will sit for the PSAT-NMSQT. Taking the PSAT/NMSQT has distinct advantages, including potential entry into the National Merit® Scholarship Program and access to numerous scholarship opportunities.
Students can also benefit from the BigFuture Mobile App, which delivers PSAT/NMSQT scores, facilitates college planning, and provides valuable career information. For more insights on these tests, families can review the SAT Suite Benefits and the BigFuture Events for Parents.
Additionally, seniors have a unique opportunity: we're offering a limited 50-seat SAT retake. It operates on a first-come, first-serve basis. Interested seniors can either sign up through the provided form or consult their school counselor. Stay tuned for more detailed updates on the logistics, expected in early October.
Click here for the Retake Sign Up Link
Changes to PSAT/SAT Assessments: From Fall 2023, the PSAT for grades 9 to 11 will transition to a digital format, marking the end of the paper SAT. By Spring 2024, digital versions will also extend to the PSAT for 9th & 10th graders and the SAT for 11th graders. These digital tests offer several advantages: they're not only shorter and more user-friendly but also facilitate immediate results. These tests can be conveniently taken on our school-managed Chromebooks. For further information or free practice resources on the digital P/SAT, students, and families are encouraged to reach out or contact their respective counselors.
Chromebook Update: In the coming weeks, we'll be installing a practice testing application on all staff and student Chromebooks. Please be on the lookout for more communications regarding this update.
Parent University
Attention all parents! Join us for the upcoming Parent University at our esteemed STEM Campus, on Saturday, October 14th at 9:00 AM. This is a golden opportunity to immerse yourself in some of the great things happening at Rich Township High School.
Click here for more information!
Student Dress Code
As a reminder, students are expected to dress in an appropriate manner, respectful of the purpose of the school and those around them. Students are prohibited from wearing clothing with symbols, pictures, or messages that promote illegal substances and/or violence, are obscene, or have the potential for disruption or danger in the educational atmosphere.
To learn more about the student dress code, please reference page 50 of the Student/Parent Handbook.
Food Service
The Food Service Department is excited to welcome back our students for the new school year! Please review the information below for important information about meal services. More detailed information can be found HERE.
FREE BREAKFAST AND LUNCH FOR ALL STUDENTS: All Rich Township District 227 students receive one free breakfast and one free lunch daily under the Community Eligibility Provision (CEP). There are NO meal applications to fill out and all students, regardless of their family income, are eligible to receive free meals daily at school. Please encourage your student(s) to participate in the free meal program to be fueled up for learning while providing support to the school nutrition program!
PURCHASING EXTRA ITEMS: Students can also deposit money in their meal accounts for second helpings and a la carte purchases of food and snacks. Deposits can be made online by creating an account at myschoolbucks.com, or in person with cash or a check in the cafeteria at breakfast time.
ID CARDS REQUIRED AT ALL TIMES: In our effort to support the District's ID Policy, and to ensure that students are not receiving multiple free meals each day, the food service department uses a Point of Sale (POS) system for tracking meals and additional ala carte purchases. This requires scanning student ID cards at the serving lines for free breakfast and lunch. We also scan ID cards for purchases at the Marketplace Snack Bar and for extra food purchases in the serving lines.
AT BOTH THE STEM CAMPUS AND THE FINE ARTS AND COMMUNICATIONS CAMPUS ALL STUDENTS ARE REQUIRED TO PRESENT AN ID CARD AT THE TIME OF SERVICE FOR BREAKFAST AND LUNCH. NO EXCEPTIONS.
If you should have any questions or concerns, please contact Betsy Williams, Food Service Coordinator at 708-679-5728.
Food Pantry Coming Soon
The Raptor Family Food Pantry will be located at the Fine Arts and Communications Campus and will be opening in the very near future. To stock our pantry shelves, we are sponsoring a Case the
Place Food Drive during the month of August at both campuses. Please consider donating a case of unperishable food products to help us get ready to serve our student families! Donations can be dropped off at the Staff Cafeteria at both campuses during regular school hours.
Click here for more information
Fee Waiver
All eligible families should complete a fee waiver form for school registration and general fees to avoid any fees later in the school year. No waiver forms are accepted after December 30 each school year. Please submit forms to Tracy Middleton, Director of Business Services at tmiddleton@rich227.org.
School-Related Sale Items
Don't miss the unique opportunity to purchase a piece of Rich Township history while also enjoying great deals on a wide variety of items. From gently used uniforms, sports equipment, and textbooks, to school memorabilia and classroom supplies, there's something for everyone. You can start the process of securing these items here.
Communications
To assist in learning more about the Communications Department and navigating the multiple ways we communicate, below is a presentation for our families to use in this process, as well as a link to a digital suggestion box for our stakeholders to provide us with feedback.
You may also follow us on social media:
· Facebook: @District227
· Twitter: @DrJohnnieThomas @richtownshiphs
· Instagram: @district227_
· Superintendent's Message on our district website: https://www.rich227.org/page/superintendents-message
Your continued support of Rich Township High School District 227 is appreciated and vital to ensure student success.
Respectfully,
Dr. Johnnie Thomas
Superintendent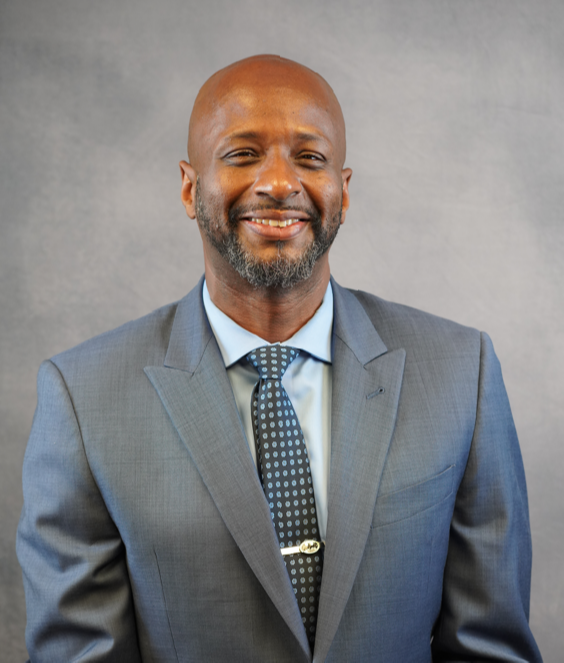 Superintendent
Office 708-679-5737
Cell 773-599-0331
Twitter: @DrJohnnieThomas
Executive Assistant to Superintendent
708-679-5737
Executive Assistant to Superintendent
708-679-5724