Governor Pritzker's Executive Order about weekly testing in Section 3 states unvaccinated staff members must test weekly. We will continue our partnership with MedLab who will conduct the weekly testing. Med Lab will be at both campuses on the following dates and times:
Monday: 9:00am-1:30pm
Thursday: 1:00pm-4:00pm
STEM: Driver's Ed. Room
FAC: The room to the left of D-135
Any staff member needing to test must complete the registration process by clicking the link below or by scanning the QR Code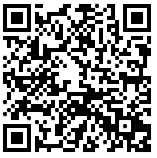 https://innovativegx-patient.limsabc.com/#/patient/register?site_code=RICHTWP
Insurance companies still cover 100% of testing costs and MedLab will be able to assist with the registration process. If you require assistance with registration, stop by on Monday to complete the registration prior to testing.
If you have updated your vaccination status, please send a copy of your vaccination card to Ms. Crystal Robinson or Ms. Lynn Duda at your earliest convenience.